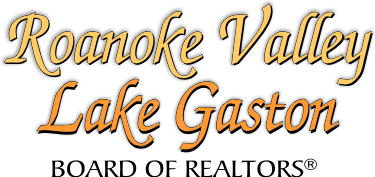 The Roanoke Valley Lake Gaston Board of REALTORS® unites real estate professionals in the community for the benefit of REALTORS® and their clients. The Association is dedicated to the advancement of professionalism in the industry and is committed to maintaining a high level of ethical business practice.
Whether you are an area native searching for the perfect home, are thinking about relocation to our area, or are looking for a vacation/lakefront home or investment property, our professionals can assist you. Feel free to search for properties of interest and contact one of our REALTORS®
The Mission of our Association is "To Promote the Success of our Members and Enhance 'Quality of Life' in the Roanoke Valley/Lake Gaston Area"
RVLG members are also members of the NC REALTORS® (NCR) and the National Association of REALTORS® (NAR)